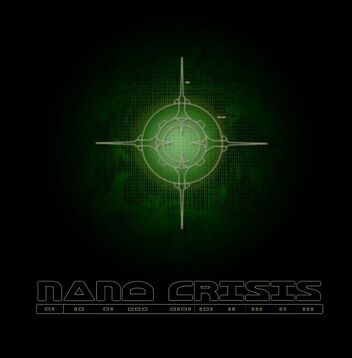 A solo artist project by Benjamin Lance Murrell.
Nano Crisis started approximately late 2011. It was created as a final project during Ben's final course at University. A demo was released but later retracted after the course to be 're-compiled' for a better release.
At the moment Nano Crisis is still sterving to be the label in which Ben applies most of his latest public compositions. Majority of these compositions end up as 'Works-in-progress' and put under his Copy-23 account on Newgrounds. As stated in some of the Author comments, Ben explains that these songs are waiting in limbo for him to join a band that can help him finish his songs with their input.
The most recent project that started applying his theory was Chasing Black Sparks though it has since been disbanded untill further notice.
Nano Crisis can be found on Facebook.
And Nano Crisis songs are in Ben's Catalogue.